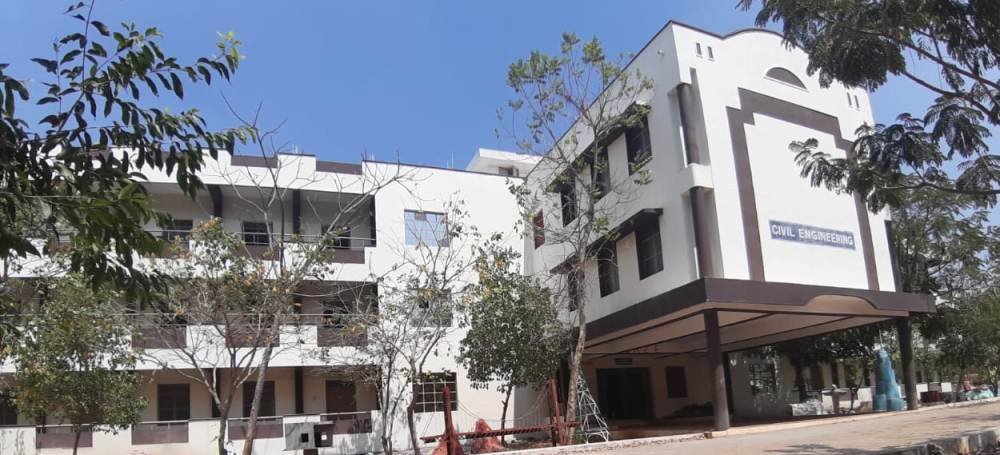 Civil Engineering
Student Placement
| S.NO | COMPANY NAME | SALARY DETAILS PER ANNUM | NO OF STUDENTS PLACED | NAME OF THE STUDENTS |
| --- | --- | --- | --- | --- |
| 1 | TATA CONSULTANCY SERVICES LIMITED (TCSL). | RS. 3,36,877 | 1 | DEEPESH S S |
| 2 | ARROW REBAR SERVICES, SALEM | RS.1,80,000 | 4 | DEEPESH S S* |
| | | | | HARI PRASATH N |
| | | | | VADIVEL M |
| | | | | PADMANABHAN R |
| 3 | GK CONSTRUCTIONS, ERODE | RS.1,80,000 | 1 | VADIVEL M* |
S.NO
COMPANY NAME
SALARY DETAILS PER ANNUM
NO OF STUDENTS PLACED
NAME OF THE STUDENTS
1
SS GROUP OF COMPANIES
RS.1,80,000
16
ABISHEK S R
ARUNKUMAR M
BALAKRISHNAN R
DHILIPAN V
GOKULAKRISHNAN J
MIDHUN E
MUTHU RAMALINGAM M
NATRAYAN S
SABAREESH G
SANTHOSH P
SASIKUMAR A
THAMARAISELVAM M
ARAVINDHKUMAR M
MUTHURAMAN S
RAJESH R
VICKRAMAN R

2
ARROW REBAR SERVICES, SALEM
RS.1,80,000
1
MAHESWARI S
3
RPP CONSTRUCTION, ERODE
RS.1,80,000
4
HARISHKUMAR K
PRASANTH S
PREM ANAND G
SURESHKUMAR J

4
FOCUS EDUMATICS
RS.1,80,000
21
ANANDHAVARUN
ANGU RAJ S
BAGAVATHI G S*
BOOPATHI C
CHITRA
DINESHKUMAR S
HARISHKUMAR K*
KARTHIKA M*
LAKSHMI PRIYA M
LINGESHKUMAR P*
NITHYANANDAN S
PRIYANKA S
SANJAY KAPOOR
SANTHIYA G R
SIVALINGAM
SNEHA M
SUJATHA R
THAMARAISELVAM M*
VANITHA M
VISHWA K
DIVYA P

4
RAMMALA BUILDERS
RS.1,50,000
3
BAGAVATHI G S
DHANIYALAKSHMI
KARTHIKA M

5
LAKSHMI CONSTRUCTION
RS.1,50,000
1
SUGANTHI K
6
PMS CONSTRUCTION, ERODE
RS.1,50,000
1
LINGESHKUMAR P
7
SEVEN HILLS PROOTORS, ERODE
RS.1,50,000
1
HARISHKUMAR K
8
PRIYA CONSTRUCTINS, DHARAPURAM
RS.1,50,000
1
MUTHU RAMALINGAM M
9
VS GROUPS, NAMAKKAL
RS.1,50,000
1
NITHYANANDAN S
10
STRUCTURAL CONSULT, RAMNATHAPURAM
RS.1,50,000
1
SANJAY KAPOOR S
11
BRT SPINNING PVT LTD, SOMANUR
RS.1,50,000
1
PALANIVEL B
S. No.
Company Name
Salary Details Per Annum
No. of Students Placed
Name of the Students
1.       
SWIFTERZ CREATIVE SOLUTIONS, COIMBATORE
1.5 - 3.5LPA
8
T. GURU BARATH
G. MUNUSAMY
G.R.NAVEENPRASATH
J. RADHAKRISHNAN
S.M. SURJITH
P. RAMA KRISHNAN
M. VIGNESH
S. JEEVANATHAM

2
FOCUS EDUMATICS, COIMBATORE
1.68 LPA
1
K. VALLARASU
3
ILM, BANGALORE
2.1 LPA
2
K. VALLARASU
S. VIJAY
4
OM SAI INTEX PVT, LTD., BANGALORE
1.8 LPA
2
K. VALLARASU
S. VIJAY
5
SS GROUP OF COMPANIES & INSTITUTIONS, SALEM
1.2 LPA
13
J. DHIVAKARAN
M. RANJITH KUMAR
S. ARUL JOTHI
D. ARUL SAKTHI
G. GNANASOUNDARY
V. GOKULNATH
P. ARAVINTH
G.SAKTHI SARAVANAN
M. RAM KUMAR
R. HARIKRISHNAN
A. ARAVIND SELVA
R. KAVIBHARATHI
S.L. PRABHAR RAJ
6
MSTEEL DETAILING SERVICES, HOSUR
1.2 LPA
2
V.SIVABALAN
S.NITHISH
Total No.of Students Placed*
25*
2.
S. No.
Company Name
Salary Details Per Annum
No. of Students Placed
Name of the Students
1
AMAZON, COIMBATORE
2.8 LPA
1
M. ABILASH
2
AAGNA CORPORATE SERVICE PVT, LTD, CHENNAI
1.2 LPA
3
M. PAVITHRA
N. HARIHARAN
R. SUDHAKAR

3
ALBERT ENGG. ASSOCIATES, SALEM
1.2 LPA
5
S. SANTHAKUMAR
G. PREMKUMAR
L. VISWANATHAN
M. ARAVIND
S. MYLSAMY
4
ABARI CONSTRUCTION, KARAIKUDI.
1.2 LPA
1
NAVEENKUMAR.M
5
VEDIYAPPAN CONSTRUCTION, HARUR
1 LPA
1
C. PALANI
6
DHFL, SALEM
1.4 LPA
12
ABINAYA.R
ANNEKRUPA.M
DHANAHARSHINI.S
DHINESH.P
JANARTHANAN.B
JANARTHANAN.B
KANCHANA.M
SANKARA.M
VIGNESWARI.R
SELVARAJ.A
JAGADESAN.K
NIVETHA.A
PRIYANKA.P

7
GMS CONSTRUCTION, ERODE
1.2 LPA
3
NANDHINI.B
SUYAMBU RAJAN.U
TAMILARASAN.A

8
INSTITUTE OF LANGUAGE MANAGEMENT, BANGALORE
2.56 LPA
5
PRAVEENA. A
KARTHIKEYAN.N
KATHIRAVAN.N
MANIGANDAN.M
NAMBI.K.M

9
JUST DIAL, COIMBATORE
1.45 LPA
2
GUHAN.T
KOWSALYA.R
10
K.P.N BUILDERS, DINDUGAL
1.0 LPA
1
N. MAGUDEESWARAN
11
T.P.K INFRA PROJECTS, TIRUPUR
1.2 LPA
3
E. SOWNDHAR
Y. TAMILARASAN
SIVA.P
12
NATESAN HOUSING, TRICHY
1.44 LPA
1
R.K. GAUTHAM
13
RAASI CONSTRUCTION, TIRUPUR
1.8 LPA
2
CHARANYA PREETHI.R
KAVINRAJ.S
14
AEEBEE ACADEMY, COIMBATORE
1.2 LPA
3
R. KEVIN BIJU
K. PRAGADEESH
VINITHA.M
15
ARCHETYPE DESIGN SERVICES PVT, LTD., COIMBATORE
1 LPA
1
R. VIGNESH
16
VAIVA CONSTRUCTION, CHENNAI
1.44 LPA
1
GNANAPRAKASH.M
17
GAMMON INDIA LTD, CHENNAI
1.5 LPA
2
ALAGUMAHESHWARAN.A
DHINESHVARAN.C
18
SAVCOR INDIA PVT., LTD, BANGALORE
2.16 LPA
3
GNANAKESAVAN.M
GOPINATH.M
MYTHILI.S

19
I-CUBE PROJECTS, CHENNAI
1.44 LPA
2
NITHIYA.B
KAJENDHIRAN.R
20
PSK CONSTRUCTION CO
2.4 LPA
3
VIJAY.K
PRABHU P.
PAVITHRA N.
21
SRC CONSTRUCTIONS PVT., LTD, HYDERABAD
2.4 LPA
3
MUKZHIL.P.S
MURLIDHARAN
SATHEESKUMAR.A
22
SOBHA DEVELOPERS, BANGALORE
2.4 LPA
2
KARTHICK.R
RAJESWARI.R
23
NAPC LIMITED, CHENNAI
1.8 LPA
4
RATHINAGANESH B
SURESH.R
MATHUPRIYAN.S
PAVEENA.R
24
GREEN VALLEY, CHENNAI
1.5 LPA
2
ANAND.S
SIVAGANESH.P
25
DRA PROJECTS, BANGALORE
1.92 LPA
2
ARAVINDA JYOTHI.R
ARUN KUMARAPPA.S
26
KSM CONSTRUCTION, CUDDALORE
1.8 LPA
1
DHINESH.P
27
BHARATH BUILDERS, THIRUVARUR
1.2 LPA
2
MANICKAPRABHU.S
SATHEES KUMAR.S
28
S.K CONSTRUCTIONS, TIRUPUR
1.2 LPA
5
BALAGI.N
BALASUBRAMANI.S
MANOJ.R
RAMAN.M
SASITHARAN.B


29
SUN ENGINEERING, TRICHY
1.2 LPA
2
DHARANI.M
PRIYANKA.P
30
R.S.D.C.P.L, TRICHY
1.2 LPA
2
DINESH KUMAR.G
ASHWIN RAM .K.K
31
SK PLANNER & BUILDERS, ERODE
1.2 LPA
1
GOMATHI.B
32
KMC CONSTRUCTION, THENI
1.2 LPA
1
PARTHIBAN.K
33
W.T.T. TECHNOLOGY SERVICES INDIA PVT, LTD., COIMBATORE
1.2 LPA
2
RAAJALAKSHUMI.B
RAMALAKSHMI.M
34
VAMIKA CONSTRUCTION, PERAMBALUR
1.2 LPA
1
S.SATHISH
35
VAIGAI CONSTRUCTION, MADURAI
1.2 LPA
1
SATHISHKUMAR.P
36
IDBI, ERODE
1.2 LPA
2
VELLINGIRI.S
MUNEESHWARAN.K
37
SRI JAYANTHI CONSTRUCTIONS, PARAMAKUDI
1.2 LPA
1
VIGNESWARAN T.S.
38
SAI RAM CONSTRUCTION, THANJAVUR
1.2 LPA
1
ARUNKUMAR.J
39
JK CONSTRUCTIONS, COIMBATORE
1.2 LPA
1
JAYACHANDRAN.S
40
SATHISH ARCHITECT ENGINEER, COIMBATORE
1.2 LPA
1
SATHISKUMAR.A
41
K.C.S MURUGA & CO, ERODE
1.2 LPA
1
SRIDHAR.S
42
R.M.S CONSTRUCTION, TRICHY
1.2 LPA
1
VIMALRAJ.R
Total No.of Srudents Placed
92
S. No.
Company Name
Salary Details Per Annum
No. of Students Placed
Name of the Students
1
VOLTECH, CHENNAI
2.1 LPA
7
A. ASAN MOHAMED FAHAD
D. NIVETHAN
K. PRAVEEN KUMAR
M. SIVARAM
R. THANRAJ
S. VISHNU KUMAR
T. YUVARAJ



8
BHARATH BUILDERS, THIRUVARUR
1.5LPA
2
I. VIGNESH RAM
C. DRAVIDAMATHI
10
ALBERT ENGG. ASSOCIATES, SALEM
1.2 LPA
4
M. SUMEGAN
R. BHUVANESHWARAN
V. ABISHEK
N. RISHIKUMAR
14
ETHNUS CONSULTANCY, MUMBAI
2.6 LPA
2
N. SOMUSUNDAR
K. PRAVEEN KUMAR
16
FOCUS EDUMATICS, COIMBATORE
1.4 LPA
5
M.SIVARAM
R.THANRAJ
D.ARUN
P.G. BHARANI DHARAN
R.KARTHIKEYAN
21
GMS CONSTRUCTION, ERODE
1.2 LPA
1
R. MONISHA
22
HINDUJA GLOBAL SOLUTIONS, CHENNAI
1.4 LPA
10
R. JENIFER
S. PRAVEEN RAJ
R. PRASANTH
K. NANDHINI
V. JANANI
S. KAVIN KUMAR
M. LOKESH
B. JOHNSON BABU
T. YASIGA
D. YUVARAJ


32
IDBI, ERODE
2 LPA
3
C.GOWTHAM
D. AJITHKUMAR
K.S. INZAMAM UL HAQ
35
INSTITUTE OF LANGUAGE MANAGEMENT, BANGALORE
2.56 LPA
11
V.L. ABIRAMI
M. ARAVIND
P. BALA GANESAN
A. KALAIVENDHAN
K. KALIDASS
P. BARATHKUMAR
U. RAJESHKANNA
S. RANJITHA
S. REVANTH
J. VIKRAM
S. VISHNU KUMAR
46
JUST DIAL, COIMBATORE
1.45 LPA
1
H. MOHAMAD ASPAR
47
K.P.N BUILDERS, DINDUGAL
1.0 LPA
2
R. BRAGADEESWARAN
S. SARANRAJ
49
MICRO FINANCE, COIMBATORE
1.8LPA
1
V. PRATHAP
50
NATESAN HOUSING, TRICHY
1.44 LPA
2
K. SAKTHI PRABHU
S. VENKATESAN
52
RAASI CONSTRUCTION, TIRUPUR
1.8 LPA
3
S. RAJKUMAR
M. SANTHOSH
I.G. SURIYA
55
AEEBEE ACADAMY, COIMBATORE
1.2 LPA
1
V.S. SANTHOSAM
56
FAME TECHNOLOGIES, BENGULURU
2.5LPA
1
G.S. KANNAN
57
VAIVA CONSTRUCTION, CHENNAI
1.44 LPA
1
J. THAYUMANAVAN
58
GAMMON INDIA LTD, CHENNAI
1.5 LPA
2
S. NAVEEN
M. MURALI
60
SAVCOR INDIA PVT., LTD, BANGALORE
2.16 LPA
2
C. ARUN KUMAR
P. MUKESH KUMAR
62
I-CUBE PROJECTS, CHENNAI
1.44 LPA
3
A. ANANTHI
T. ARAVINDH
K. RAJA
65
PSK CONSTRUCTION CO
2.4 LPA
2
C. KARTHIKA
K. ANANTH PRASANNA
67
SRC CONSTRUCTIONS PVT., LTD, HYDERABAD
2.4 LPA
3
B. BUVANA
C. MUTHU KUMAR
R. VIGNESH

70
SOBHA DEVELOPERS, BANGALORE
2.4 LPA
2
S. ARAVIND
S. DHEEPAK KUMAR
72
NAPC LIMITED, CHENNAI
1.8 LPA
2
S. KAMALI
S. SUNDARESH
74
GREEN VALLEY, CHENNAI
1.5 LPA
2
M. RANJITHGURU
M. ASHOK KUMAR
76
DRA PROJECTS, BANGALORE
1.92 LPA
3
A. THANGA BALU
M. VENKADESAN
S. GOWRISANKAR
Total No.of Students Placed
74
S. No.
Company Name
Salary Details Per Annum
No. of Students Placed
Name of the Students
1.       
DINESH BUILCON, TIRUPUR
1.2 LPA
1
BARATH KUMAR K
2.       
ALBERT ENGG. ASSOCIATES, SALEM
1.2 LPA
3
BOOPATHI A K
ARUN.D
KARTHIK M
3
V.P. AZHAGAIYAN CONTRACTOR, TIRUPUR
1.2 LPA
1
MANIKANDAN A
4
K.P.N BUILDERS, DINDUGAL
1.0 LPA
2
AJEETH KUMAR S
MATHANKUMAR V
5
T.P.K INFRA PROJECTS, TIRUPUR
1.2 LPA
6
BOOBESH V
KARTHICK A
SARATH KUMAR M
SIVABALAN K P
GOKULAKRISHNAN T
JOTHIKUMAR R

6
NATESAN HOUSING, TRICHY
1.44 LPA
2
BALAMURALI S
GANAPATHI NAMBI R
7
RAASI CONSTRUCTION, TIRUPUR
1.8 LPA
2
KARUPPASAMY M
RANGANTHAN R
8
TECH MAHINDRA, CHENNAI
2.6 LPA
2
MOHANA JANAKI G
SAINANDHINI S S
9
VAIVA CONSTRUCTION, CHENNAI
1.44 LPA
1
SOWNDHARYA K
10
SAVCOR INDIA PVT., LTD, BANGALORE
2.16 LPA
3
PRAKATHESWARAN T
CHINNAPPA M
BALAAJI B S
11
GEO DESIGN, COIMBATORE
1.16 LPA
3
GUNASEKARAN P
SELVAKUMAR L
SUDHAKAR E
12
SRC CONSTRUCTIONS PVT LTD, HYDERABAD
2.4 LPA
5
KARTHEESWARAN M
MURALI KRISHNAN B
PRAKASAM G
SRINITHI B
VIDHYA V



13
SOBHA DEVELOPERS, BANGALORE
2.4 LPA
3
BALAKRISHNAN.E
PRIYADHARSHINI P
SHAKTHI B
14
UMBRELLA ARCHITECTS, ERODE
1.2 LPA
1
SUJITHAJAYADHARSHINI J
15
DRA PROJECTS, BANGALORE
1.92 LPA
3
SAJESHWAR R
SRIMATHI C
PRIYANKA T

16
SRI SANKAR BUILDERS, TENKASI
1.8 LPA
1
SAMPATH SINGH T
17
BHARATH BUILDERS, THIRUVARUR
1.2 LPA
2
NANDHINIPRIYADHARSINI A
SHANMUGAPRIYA P
18
SUN ENGINEERING, TRICHY
1.2 LPA
2
LATHA V
VENGATESAN P
19
INDIA HEALTHCARE SOLUTION PVT, LTD., CHENNAI
2.4 LPA
3
SAINANDHINI S S
SARMILA R K
THARANYA K
20
IDBI, ERODE
1.2 LPA
3
KUPPAMUTHU P
VIMALASHANMUGAM R
YUVARAJA R
21
ARUN CONSTRUCTION, CHENNAI
1.2 LPA
1
VISWANATHAN S
Total No.of students placed
49
Admission : Mail : admission@esec.ac.in, Mobile :9442132706, 8248072508, 9842465500, 9842865500
Official Mail Id : contact@esec.ac.in
Principal Mail Id : esecprincipal@gmail.com
Contact No. : 04294232701,702,703